Ask Kevin: Why Should I Hire A Wedding Coordinator?
Hi Kevin,
I think I'm like a lot of brides, in that I am OBSESSED with wedding shows. I always see brides with coordinators and planners, and they make it appear like you must hire one to have a successful wedding. So I guess my question is, why have a wedding coordinator?
Thanks!
Caitlin
Walnut Creek, CA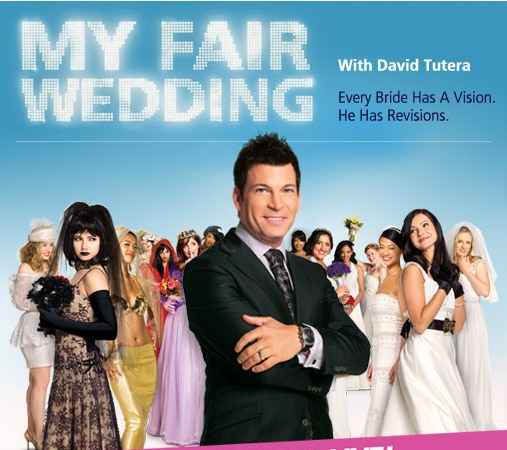 Hi Caitlin,
Thanks so much for your question- I'm sure it's a common one! As a child, every little girl dreams of her perfect wedding and being the perfect bride. What we don't realize is all of the hard work and steps that have to be taken to make their dream wedding become a reality.
Most people are not wedding professionals and don't understand the planning process, even when they are smack dab in the middle of all of the chaos. They often get so overwhelmed by all of the details that come along with planning a wedding that they don't ever get to enjoy the actual engagement period. And not to mention the day of the wedding, where their mind will be in a million different places worrying that everyone is where they are supposed to be, the groom has shown up, the flowers have been placed correctly, and the caterer delivered on time. This is when brides typically have that moment and realize "I should've hired a wedding coordinator!"
Here are a number of reasons why you should look into hiring a wedding coordinator:
TIME

Planning a wedding is a huge undertaking that's not only time consuming, but can also be exhausting. You may have to juggle your full time job, yoga class, Sunday night dinners with the future in-laws, as well as coordinating all the aspects of your wedding. Having a wedding coordinatortakes a huge load off of your shoulders. Not only are they able to call the caterers, order your custom stationary, and pay attention to the tiniest details for you, but wedding coordinator are also familiar with the timeline for wedding planning. Most of us are prone to procrastination, but waiting until the last possible moment to pick a florist or go dress shopping could spell D-I-S-A-S-T-E-R for your big day. A wedding coordinator will not only save you time, but also keep the planning process rolling smoothly leaving you with more time to enjoy your engagement with your honey!
KNOWLEDGE

Wedding coordinators plan weddings as their full time job! This means they know the ins and outs of all aspects of wedding planning. Your mom, sisters, and girlfriends may be great, but they don't necessarily have all the experience a wedding planner does. An experienced wedding planner will know who the best vendors are, and also how to best achieve your desired vision for your wedding. They not only have an inside connection to multiple vendors, but they often will present ideas for your wedding that you may not have ever thought of. A wedding planner's expertise can tell you what is absolutely necessary versus what you can cut to fit your budget. They have experience and are trained to handle any problem that arises- especially those that will inevitably occur on the day of your wedding, when the only thing you should be thinking about is how great you are going to feel when you walk down that aisle towards your soul mate! Wedding coordinators will also provide their expert opinion when it comes to hiring that florist or cake designer that you aren't 100% sure will meet your design ideas. They're guaranteed to help you make the best decisions to turn your dream wedding into reality!
SUPPORT

Of course your fiancé is the love of your life, but is he really ready or willing to dive into all the wedding details? Your relatives and girlfriends will always be there to lend an ear, but at the end of the day, the most beneficial advice a bride can get is from someone who is not only there to lend support, but also to take control when needed. Wedding coordinators will give you more than just support- they can give you advice as well as keep the peace between you and those pesky family members trying to run YOUR show. By having a professional handle the planning of your wedding, you are guaranteed to have someone else deal with all of the problems that can arise, ensuring you will remain stress free!
AFFORDABILITY

Though it may seem counter-intuitive, wedding coordinators can actually help you save money. Many times, wedding coordinators have all sorts of connections in the wedding industry so they are able to receive discounts and special advantages other vendors may not necessarily give to just anyone. Moreover, wedding planners are used to working within budgets. As long as you keep your wants proportionate to your wallet, a good wedding coordinator will be able to give you everything you want, and sometimes even more. It's not uncommon for uncouth wedding vendors to try and take advantage of unsuspecting bride and grooms, and your wedding coordinator will know how to protect you and make sure you are getting everything you are supposed to.
ATTENTION TO DETAIL

Everyone wants to have a perfect wedding, and the difference is really in the details. Sometimes brides get tunnel vision and only focus on one little aspect of her wedding, losing sight of the overall picture. A wedding coordinator will make sure that all the little details come together to form a beautiful and cohesive event. Also, having a wedding coordinator means that all the bride has to do on her wedding day is enjoy getting ready with her bridesmaids instead of having to worry if the caterers arrived on time or if the flower arrangements are all placed perfectly.
Hiring a wedding coordinator is really the best wedding gift you can give yourself! Not having to worry about a thing, enjoying your engagement with your soul mate, and planning your honeymoon is what you should be looking forward to after that ring is placed on your finger… not stressing about all the teeny details! A wedding coordinator will provide both of you with peace of mind that your big day will be the fairytale wedding you always dreamed of!