All this warm weather has us thinking about vacations, and we are totally experiencing honeymoon envy! Many of the brides that we have been working with are going to some amazing destinations for their honeymoons, so it got us thinking about our dream honeymoon locations. Although there are many other beautiful honeymoon destinations, these are just a few of our personal favorites!
Santorini is known for its gorgeous sunsets, rich Greek cuisine, and breathtaking views. It seems that Santorini is custom made for honeymooners! You can enjoy kicking back on red and black sandy beaches, or strolling the beautiful towns all along the coast soaking up all of Santorini's wonderful history. Located about 100 miles southeast from the mainland of Greece, couples have the opportunity to explore both the Greek Isles, as well as mainland Greece. Greek is a country where antiquity meets edginess, and Santorini is the epitome of that! Explore Greek ruins by day, and party the night away at a modern club situated right on the beach.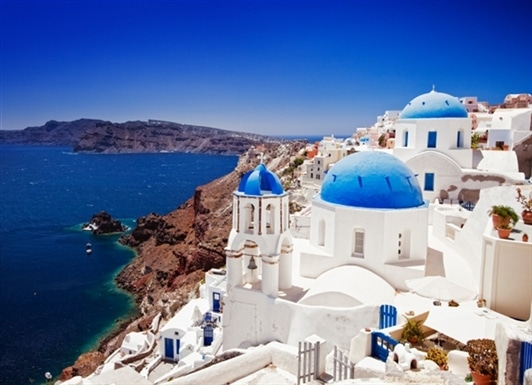 Maui is always a popular honeymoon spot with jungles to explore, volcanoes to tour, and plenty of trails for you and your sweetie to hike and horseback ride. Maui is a great place for the two of you to relax with gorgeous sandy beaches, cute little towns to stroll through, and luxurious spa resorts to take advantage of. If Maui is your honeymoon choice be sure to spend an evening at the Old Lahaina Luau. It is one of the most popular things to do in Maui and if you haven't been to a Luau before, this is the one to be at! You'll dine on a traditional meal of roasted pork, Pulehu steak, lomi lomi salmon, and a local delicacy known as poi, which you HAVE to try. You will witness plenty of hula dancing and other entertainment all set along the water front at sunset.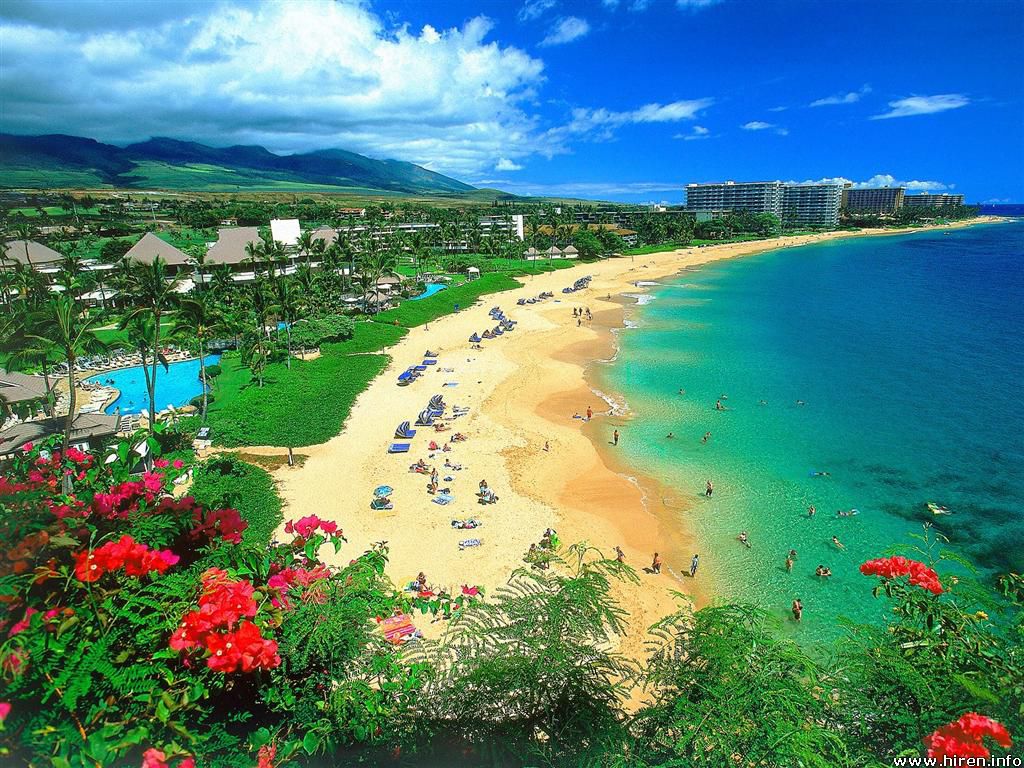 Venice is, in one word, enchanting. The "city of water" and it's breathtaking Grand Canal offer water taxis and intimate gondolas to tour around this beautiful city in one of the world's most romantic countries. Taxi-ing through the waters of Venice, you may hear a faint violinist playing as you drift underneath the Ponte deli Scalzi (Bridge of the Barefoot).  This city is filled with ancient bridges, intriguing storefronts that you can't help but visit, and mouth-wateringly delicious food. It is said that one of the world's best sunrise spots is at St. Mark's Piazza in Venice, so you can't miss that! Another plus- there's no need to rent a car on this honeymoon, because traveling by canal or on foot is the only mode of transportation!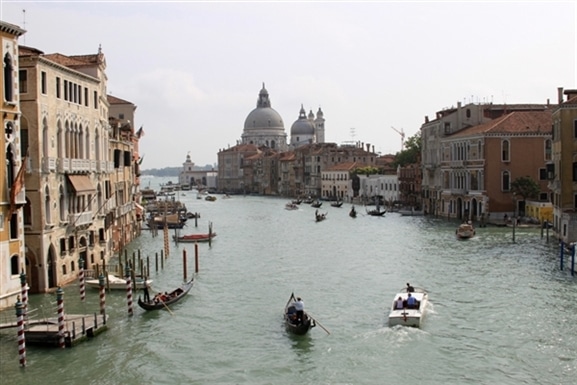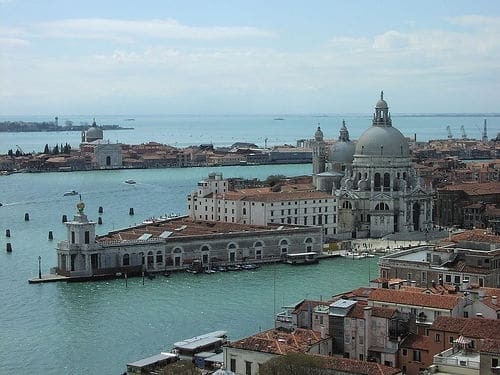 Turks & Caicos is another beautiful get away for any newlywed couple! White sand beaches with crystal clear waters, colorful coral reefs, and a light hearted, fun loving atmosphere are perfect for those beach loving couples, who just want to chill with a cocktail on a beach somewhere. It is an exclusive and secluded hot spot offering some of the world's best conch fritters and steamed Caribbean lobster, which can be enjoyed at any of the local seafood spots. More adventurous couples will enjoy taking advantage of some of the best scuba diving and snorkeling locales of the Caribbean.  With 40 islands and cays, this destination has so much to offer!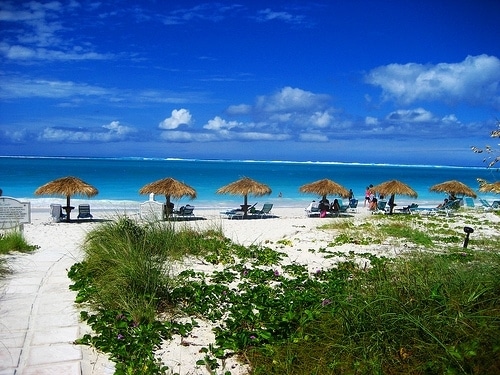 Paris is a bride's ultimate dream honeymoon paradise. Known as the city of love, the city of lights, and the city of fashion, Paris will make for an unforgettable, once in a lifetime experience. Lined with cobblestone streets, and some of the worlds most beautiful architectural sights and divine cuisine, Paris is considered THE lovers paradise. Dining atop the famous Eiffel Tower, touring the Musée du Louvre, and visiting the Notre-Dame Cathedral are only a small selection of the excursions that await you in Paris. No matter what activities you plan, Paris will never cease to amaze you and your hunny!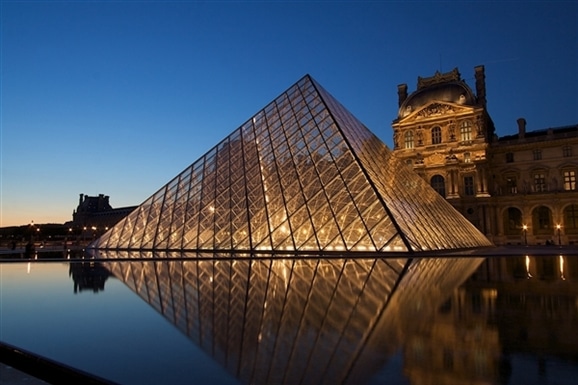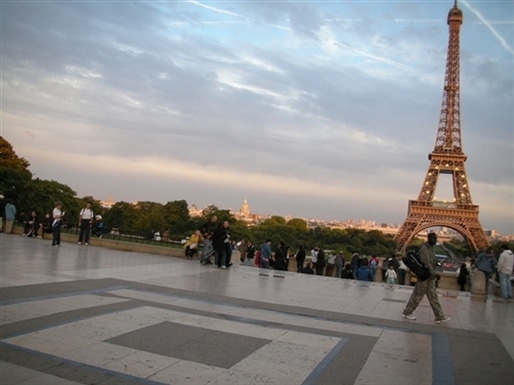 Bora Bora is said to be "the most beautiful island in the world" by James Michener, author of Tales of the South Pacific. It may be on the pricier side, but this six mile long, 2.5 mile wide island is filled with volcanoes, lush jungles, and a plethora of marine life filling the lagoon. There is so much for a couple of newly weds to do on this gorgeous island! From renting jet skis, to dining in – yes I said IN – the water, or just relaxing on the sandy Matira Beach, this tropical island paradise is a must see. Private resort bungalows line the beach and offer the perfect amount of privacy and breathtaking views for any honey mooner!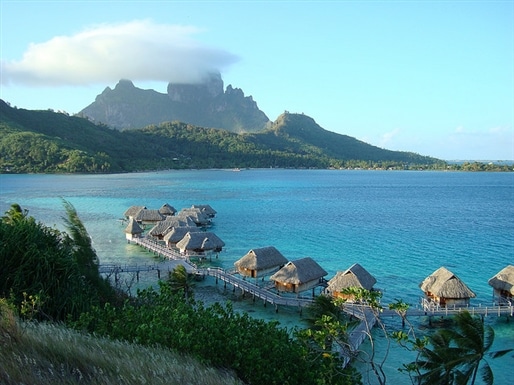 Where did you go on your honeymoon?