Make the Most of Your Wedding Photo Booth
Adding a photo booth to your wedding is a wonderful way to enhance the guest experience with an interactive element that is sure to keep people engaged all night long. Plus, it's a fun way to send everyone home with tokens from your big day. (Not to mention, you'll have all the fun photos to look back on with your partner!)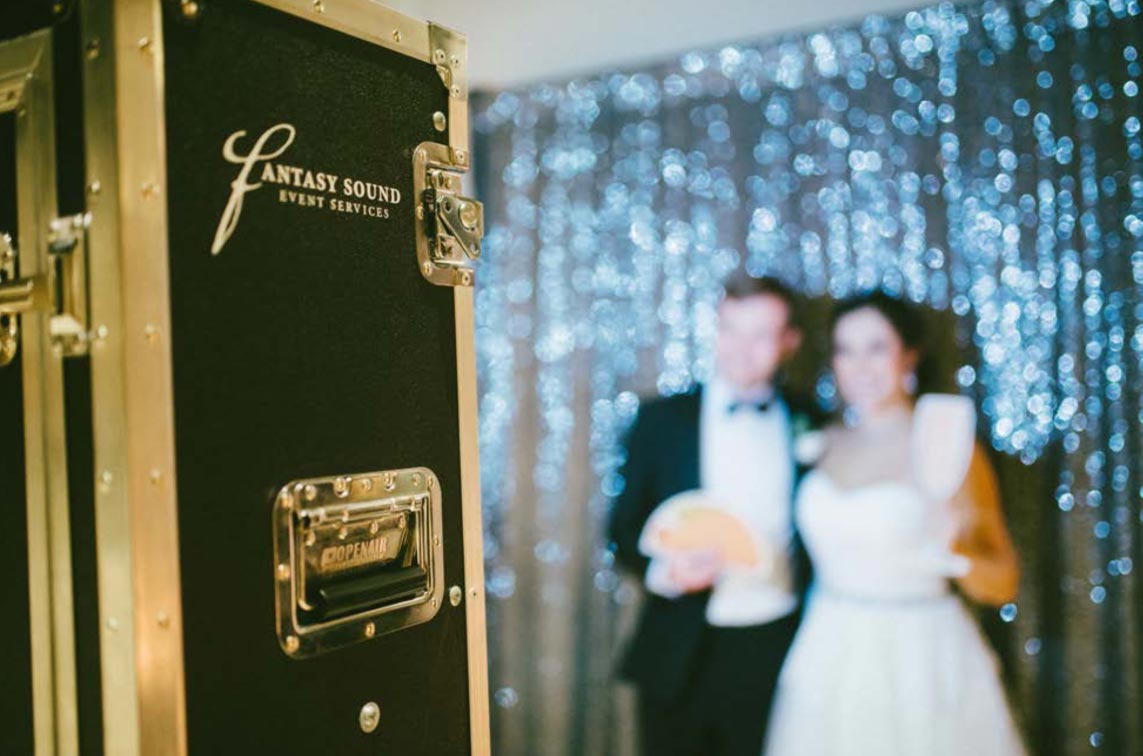 If you're booking a photo booth for your special day, be sure to make the most of it with these tips!
Match your photo booth to your wedding theme.
Whether you're hosting a black-tie gala-inspired bash or a rustic-chic celebration, your photo booth should be on-brand with the rest of your wedding decor! Consider how you can infuse your wedding theme into the backdrop, as well as the print photos. Most printouts can include a customizable monogram with your wedding date for an extra splash!
Provide plenty of photo booth props.
What's a photo booth without props? Providing guests with silly props encourages them to really lean into the experience! From goofy accessories (like bowties and hats) to funny signs, don't be shy! Many photo booth providers will include a set of props, but feel free to bring your own cheekiness to play and add your own touch.
Give guests a way to show off their pics.
There's a good chance that your wedding photo booth will be a popular station for the whole night, so there will be plenty of great pictures coming from it! Consider creating a space for guests to post a copy of their photo strips. A frame with hanging clothespins, a chalkboard with magnets, or a pretty photo album are all great choices! Your guests will be able to flip through and see what everyone else has done. Plus, you'll get to take those keepsakes home!
A memorable guest experience is all about engaging attendees with interactive elements, and photo booths are one of the best ways to do just that! Ready, set, cheese!