Megan and Samer tied the knot at the gorgeous Casa Real at the Ruby Hill Winery on March 22, 2013. Megan and Samer had contracted us to do the lighting and DJ on their special day. We had a great time working with photographer Nate Fong, of Nate Fong Photography, who was generous enough to share his photos with us!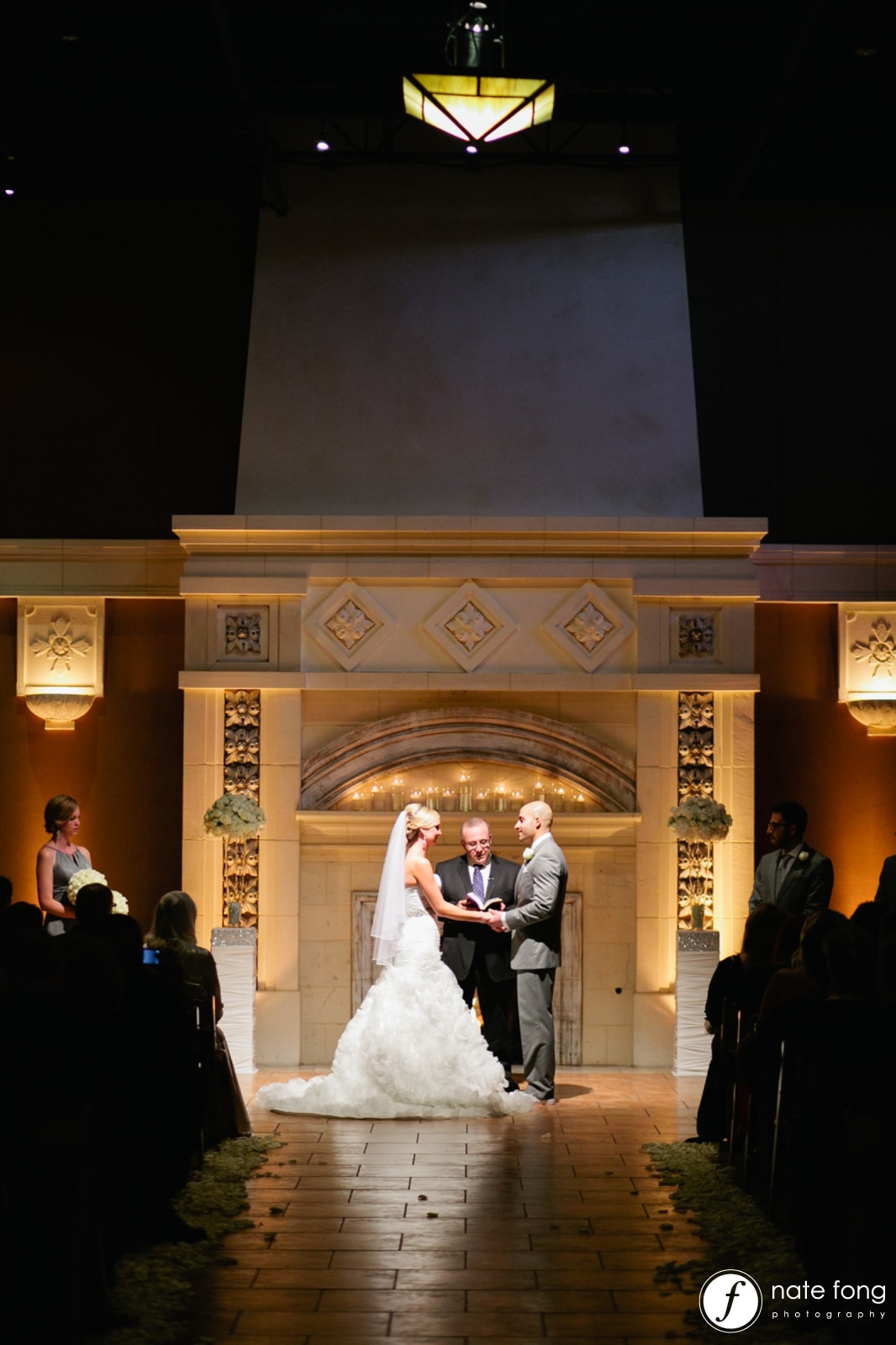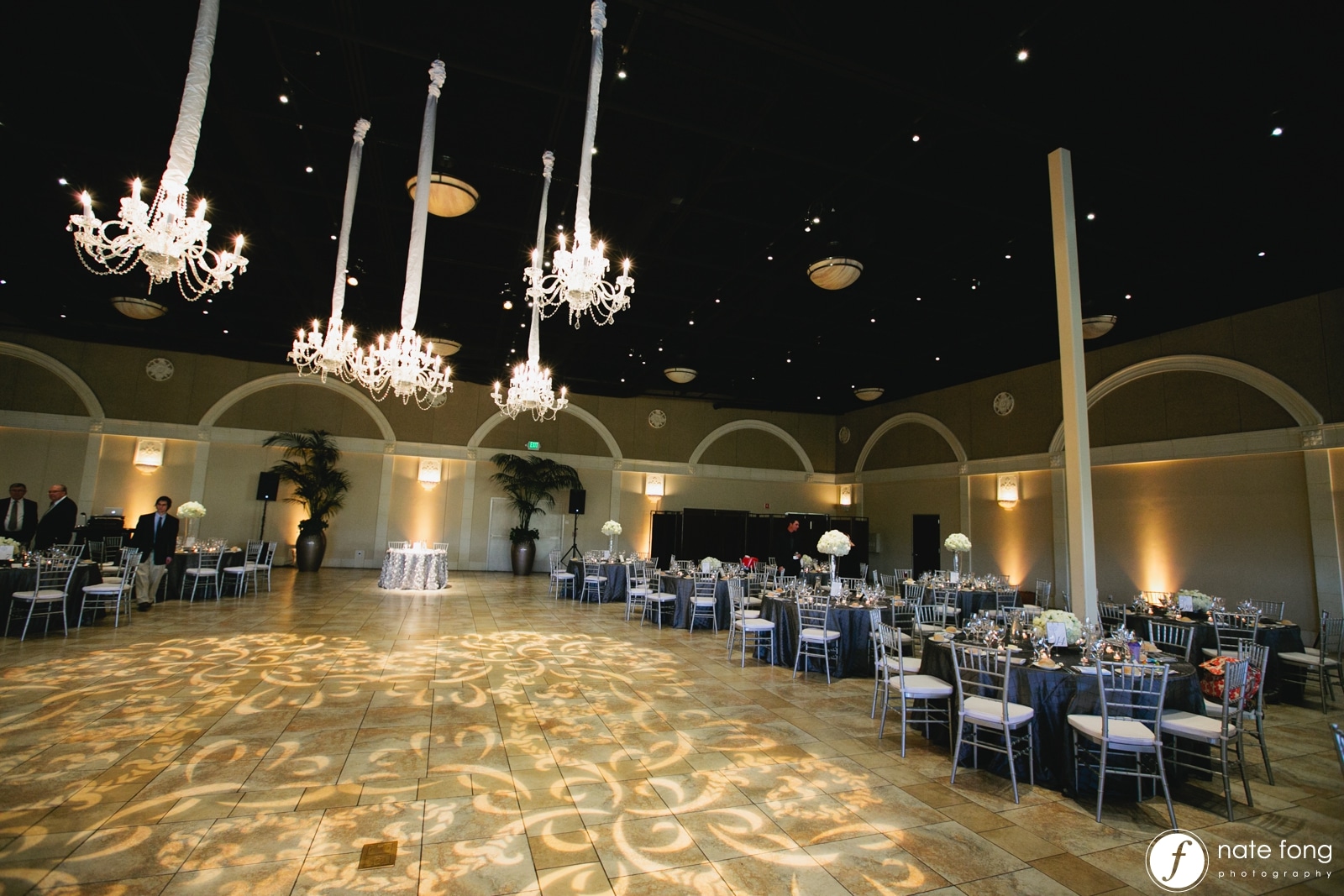 Megan loved our 12 Light Crystal Chandeliers, so her and Samer decided to hang 5 of them in a cluster over the dance floor. Isn't it gorgeous?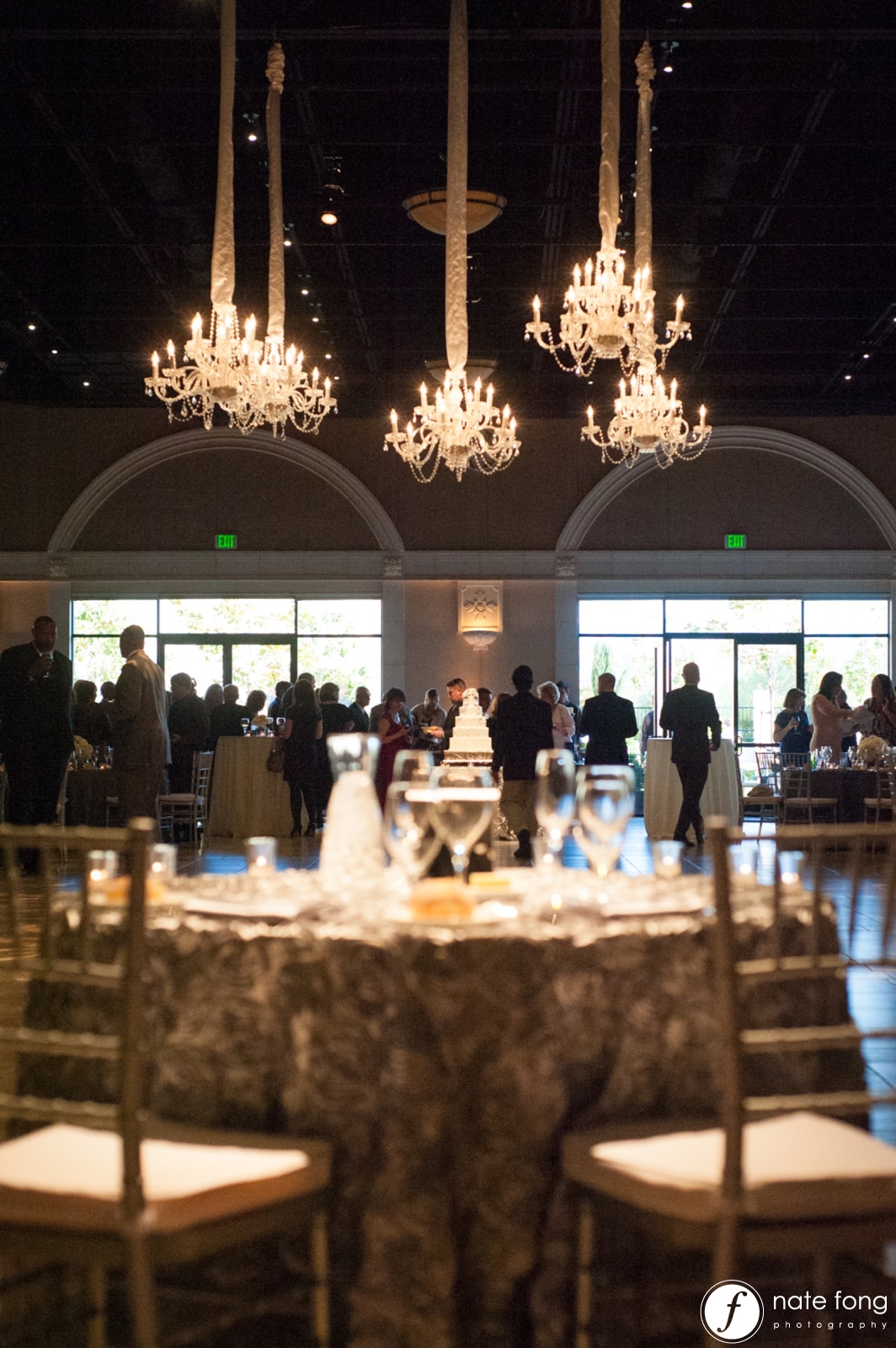 Another shot of the chandelier cluster. We think it looks so romantic!
Megan and Samer selected our DJ Nick, and based on this photo, it looks like he kept the dance floor hopping all night!


The couple also added a couple special touches, that really helped make their wedding unique! They had rented a few arcade games, which they kept in the Entrance Hall. As you can see from the photos above, the kids loved it! They also created 2 signature cocktails, which the guests really enjoyed!
Congratulations Megan and Samer! We wish you all the best in your future together!