Your dream wedding is becoming a reality — now all you have to do is select the right entertainment! To start the process, consider your event's style and feel. For instance, do you want your guests on the dance floor or casually mingling with drinks? A clear understanding of your vibe will help navigate your search.
In addition, consider the type of experience you want with your vendors. Chances are, you're looking for a positive and seamless experience, which boils down to hiring someone who matches your energy.
If you're ready to kickstart your talent search but need assistance, keep reading to discover seven qualities to look for in a great wedding DJ!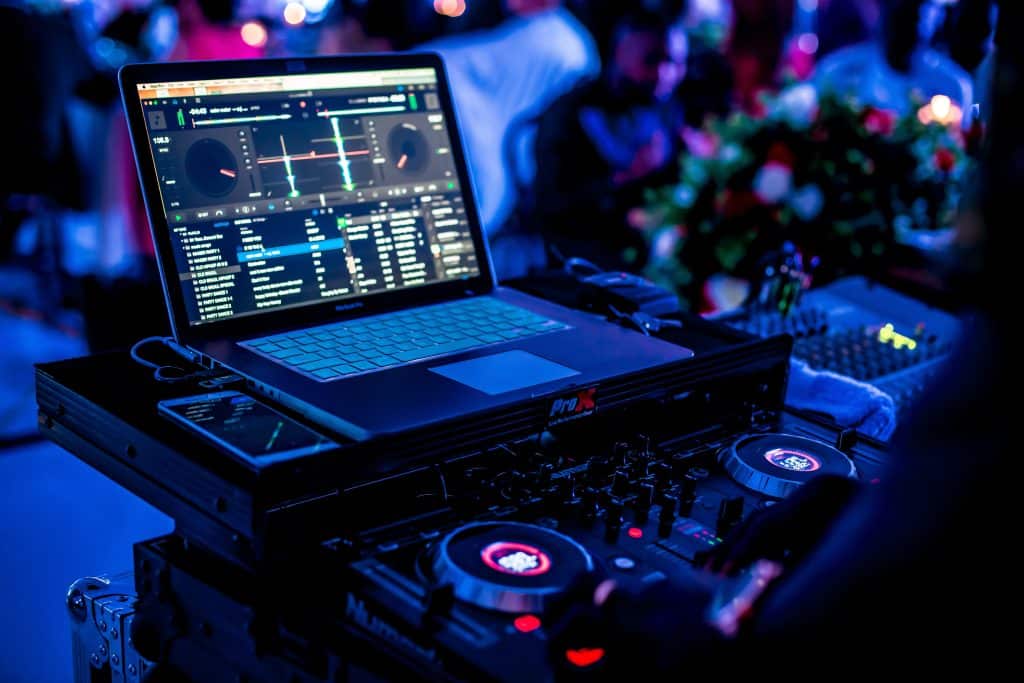 Excellent listening skills
It's your special day, and you want it to reflect your personality and relationship. But achieving this soundscape is challenging when your DJ doesn't consider your feedback. Instead, an exceptional entertainer listens to your ideas and offers tips to blend your playlists with your vision. 
As you and your partner interview contenders, see if they will listen to your theme and song ideas before providing their suggestions. After all, they're supporting your main event, so they must be on the same page as you. 
An open collaborator
Bringing your celebration to life requires collaboration. You'll want to hire someone who incorporates your ideas while bringing their own style to the mix. Ask if they take song requests and allow couples to make their own playlists. They'll make a great addition to your team if they're flexible.
It's also telling if they ask questions to ensure your vision and songs align. Everything will come together with your music input and your DJ's expertise. 
A complementary style   
Once you determine your wedding's style, finding a DJ who pairs well with it is the next step. We recommend going with a pro with a unique flair and the ability to merge the two styles together. That way, you avoid clashing music choices and songs that fall flat at the reception.
Inquire about their style and how they can enhance your wedding vision. Then, you can have a transparent conversation, brainstorm playlist ideas, and share the general ambiance you want to create.   
Entertainment experience 
Professional experience means your DJ knows what they're doing. Remember, they will be the MC of your reception, guiding your timeline, so you'll want an expert who can provide smooth transitions from first dances to your final sign-off. 
An experienced DJ can read the room and switch up the playlist if necessary. Their experience also ensures they engage your guests and make it a memorable night. As you meet candidates, check to see if they have relevant experience to execute your dream wedding. 
Experience with your venue
While not mandatory, hiring a DJ that knows your venue is beneficial, as they are familiar with the layout and best areas to set up. They also have a professional relationship with your event space giving them insight into the preparation process and how to set your celebration up for success.
Try asking your reception hall for recommendations. They likely have a preferred list of vendors who can make your day even more magical. The referral will also provide more peace of mind leading to your "I dos."  
Accommodating and easy to work with
With your hands full, you'll want to hire an entertainer who offers a hassle-free experience by taking the initiative and accommodating your requests. As you look for the perfect DJ, ask about their process from start to finish. This preview will show how they work and help you decide if it aligns with your needs.
Now, you don't want someone too easygoing, because they may not attend to the smaller details. Instead, opt for a meticulous, organized pro offering a laidbackexperience.
Positive attitude 
As the MC, your DJ should exude positivity and confidence throughout the preparation process and execution of your event. Their optimism and energy will provide assurance during a hectic planning time. While chatting with your contenders, reflect on how you and your partner feel around them. What's your first impression? How did they make you feel? If they come across as welcoming, you may have found your winner.
Are you ready to book your wedding DJ?
Now that you know what qualities to look for in your entertainment, it's time to research and familiarize yourselves with the local talent. This process may be time-consuming, but finding the perfect match for your once-in-a-lifetime celebration is worth it. 
You'll also want to create a list of questions and explore reviews online. But most importantly, enjoy the planning experience. You're doing this to honor your love, so have fun and make the most of it.  
If you're searching for a Livermore wedding DJ, we're happy to help. Get in touch with us today to connect with one of our talented DJs for your special day!