What Has Jill Victor of On The Vine Catering Been Doing in Quarantine?
This is a part of our Creative Partner Spotlight: Quarantine Edition series, where we show you what our creative partners from all around the Bay Area have been up to during quarantine. Today, we're checking in with Jill Victor of On the Vine Catering!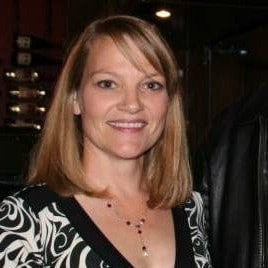 What has been your favorite part about quarantine? It's been pretty rough, but the lack of traffic has been quite the surprise perk!
What has been your least favorite part about quarantine? Having to furlough our team. We're a family at On the Vine so having to do that was incredibly difficult.
What have you been binge watching? Ozark
Have you learned any new skills during quarantine? Canva and Avery Label Making. Getting my graphic design on!
What are your favorite local restaurants to order take out from? We love ordering from Posada! But did you also know that we're providing pick up and heat menus here at On the Vine? Here's some of our latest options!

What are you looking forward to most when all of this is over? Having a regular work schedule and welcoming our team back.
Is there anything else you'd like to add? I hope everyone is healthy and staying safe. If we all follow the guidelines maybe we can get back to normal quicker!