This is a part of our Creative Partner Spotlight: Quarantine Edition series, where we show you what our creative partners from all around the Bay Area have been up to during quarantine. Today, we're checking in with Casey Hahn of The Palm Event Center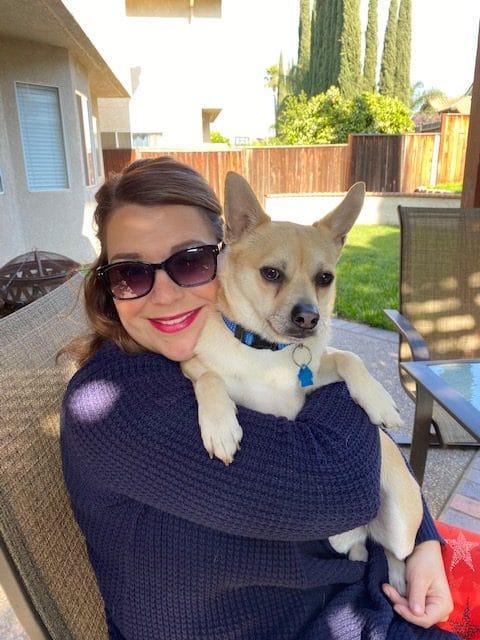 What has been your favorite part about quarantine? All the additional puppy cuddles, time with my hubby, and getting creative in the kitchen! I've also been following all of the "quarantine trends" — I have yet to make banana bread or create geometric chalk art though! But my paint-by-number is really coming along!
What has been your least favorite part about quarantine? Not seeing family and friends, cancelled baseball games and two baby showers for my Godson and my first nephew has really been a bummer.
How have you been spending your time? Beside Netflix and chilling… taking lots of walks, committing to live online workouts, working on my tan in the backyard, and listening to music.
What are your favorite local restaurants to order take out from? Kawa Sushi is always my first go-to, but recently I've been craving some Taco Bell 😊
What have you been binge watching? Besides Tiger King, I've been Keeping Up with the Kardashians, Beverly Hills Housewives, and American Idols.
What are you looking forward to most when all of this is over? Looking at a different 4 walls! HA!
Have you celebrated a birthday or event during quarantine? How did you do it? Easter and my Sister-in-Law's birthday were both celebrated by Zoom chats with family and 'cheers' from afar.
Have you learned any new skills during quarantine? I am looking forward to Rachel Hollis' Rise Conference this weekend! It is all about leadership and understanding a growth mindset. As soon as my paint-by-number is done I am looking forward to getting started on more scratch art! It's like scratching a lottery ticket, just with no money at the end and instead you are left with a cool picture.
Is there anything else you'd like to add? Looking forward to seeing all of our couples AND vendors when we can convene again!