This is a part of our Creative Partner Spotlight: Quarantine Edition series, where we show you what our creative partners from all around the Bay Area have been up to during quarantine. Today, we're checking in with our very own Glen Riggs! 
Glen has been with us at Fantasy Sound since 2017 and has quickly become one of our most popular DJs. His generous spirit, energetic attitude, and infectious smile make him a natural entertainer and an absolute joy to work with. He is currently self-quarantining here in Livermore with his husband Keith and their son Bryan. Let's see what he's been up to!
What has been your favorite part about quarantine? Haven't put many miles on my cars at all!
What has been your least favorite part about quarantine? I'm a hugger, so I've really been missing that physical connection 🙁
How have you been spending your time? Working my day job and playing the role of Crisis Homeschool Teacher.
What are your favorite local restaurants to order take out from? Best Donuts!!!
What have you been binge watching? So cliche…Tiger King
Have you celebrated a birthday or event during quarantine? How did you do it?Yes! My friends and family celebrated me with a drive by, tagging my yard, food and socially distance love!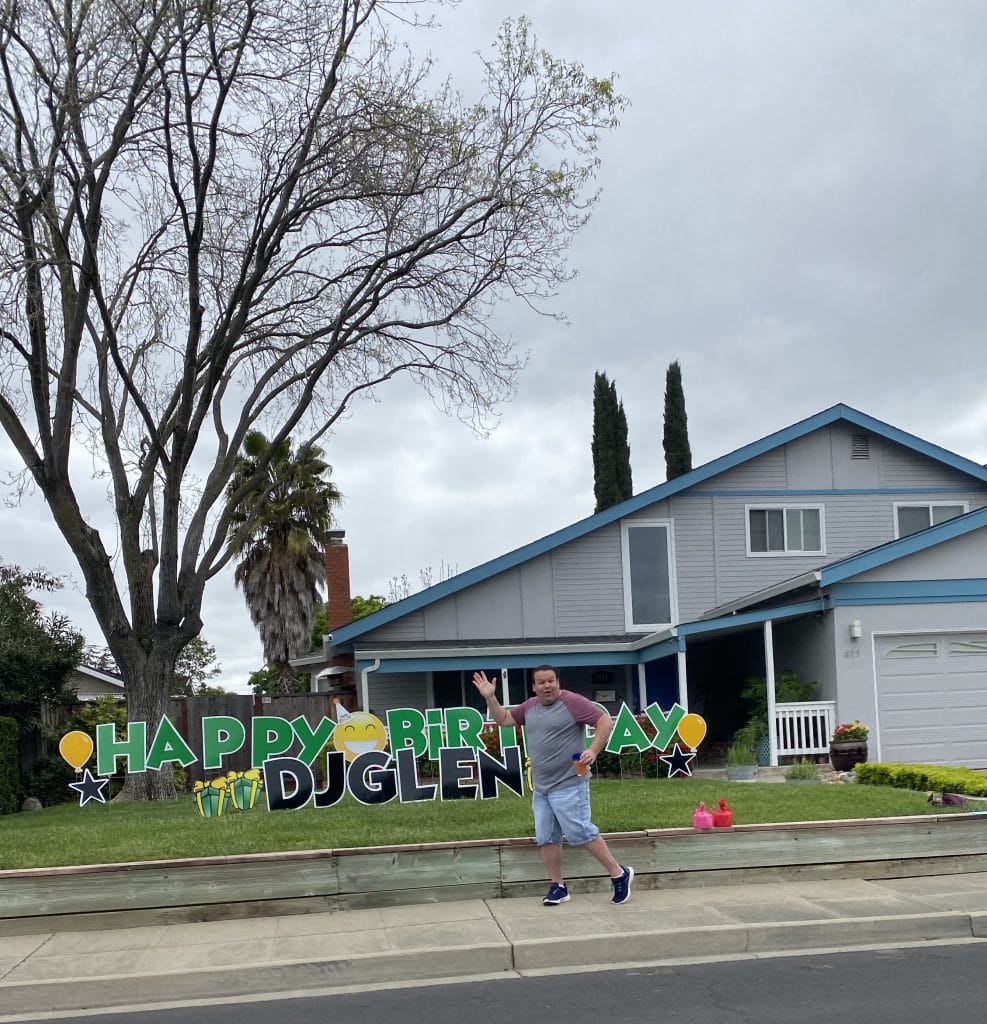 Have you learned any new skills during quarantine? None at all and that is ok!!!
What are you looking forward to most when all of this is over? A giant Wedding party!!!
Thanks for sharing your quarantine activities with us, Glen!