We recently purchased an open air photo booth, and we are so excited for our clients to start using it!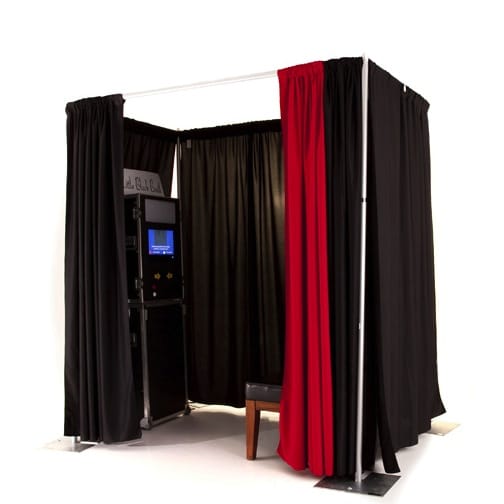 Weddings today are all about embracing and elevating the guest's experience, and what better way to do that than with a photo booth? We want your wedding to be as unique as you are, so when you rent a Fantasy Sound Event Services Photobooth, the options for customization are ENDLESS! You have the choice of having an open or closed booth, customizable drapery colors and backdrops, combined with hours of unlimited Photo Booth fun. Each Photo Booth rental comes with an on-site technician, who will be on hand for the duration of your event to ensure flawless operation, as well as a trunk full of props to keep your guests laughing and smiling in the booth all night long!

Our photo booths has a ton of different features, such as:
15.4" wide screen touch screen monitor
Black and White or Color Prints
Create a video montage
Customizable text/graphics/background color on your prints
WiFi connectivity, allowing photos to be uploaded wirelessly and instantaneously
Immediate prints
Customizable drapery and back drops available
Can be closed for privacy
Get individual 4' by 6' shots or Photo Strips
Standing or sitting shots
Shoots horizontal or vertical photos
Photos hosted online for your viewing pleasure.
Multitude of fun props!
If you want to find out more about our Photo Booth services, give our office a call! We would love to hear from you.