CuriOdyssey | Yinan and Johnathan
Today, we're featuring Yinan and Johnathan's elegant union at CuriOdyssey. Their celebration delivered a modern aesthetic with a cultural touch. Here are some highlights from their beautiful wedding. 
Imagine an inviting scene that feels like a big hug. The welcome table sets the tone for the event with minimalistic welcome signage and pillar candles, creating a warm and welcoming atmosphere. 
The champagne curtains and symmetrical floral arrangements exude romance as the couple shares their vows beneath the greenery chandelier.
After the ceremony, the festivities continue with a Chinese lion dance. Also known as the dragon dance, this tradition symbolizes prosperity and longevity. 
CuriOdyssey's reception space is showstopping with white floral trees, pillar candles, and a warm wood interior. As stunning as the rest of the room looks, the sweetheart table takes the spotlight. We love the white hanging florals, sheer curtains, and our favorite detail, the blue ceiling molding. It's a gorgeous pop of color from the green-and-white aesthetic.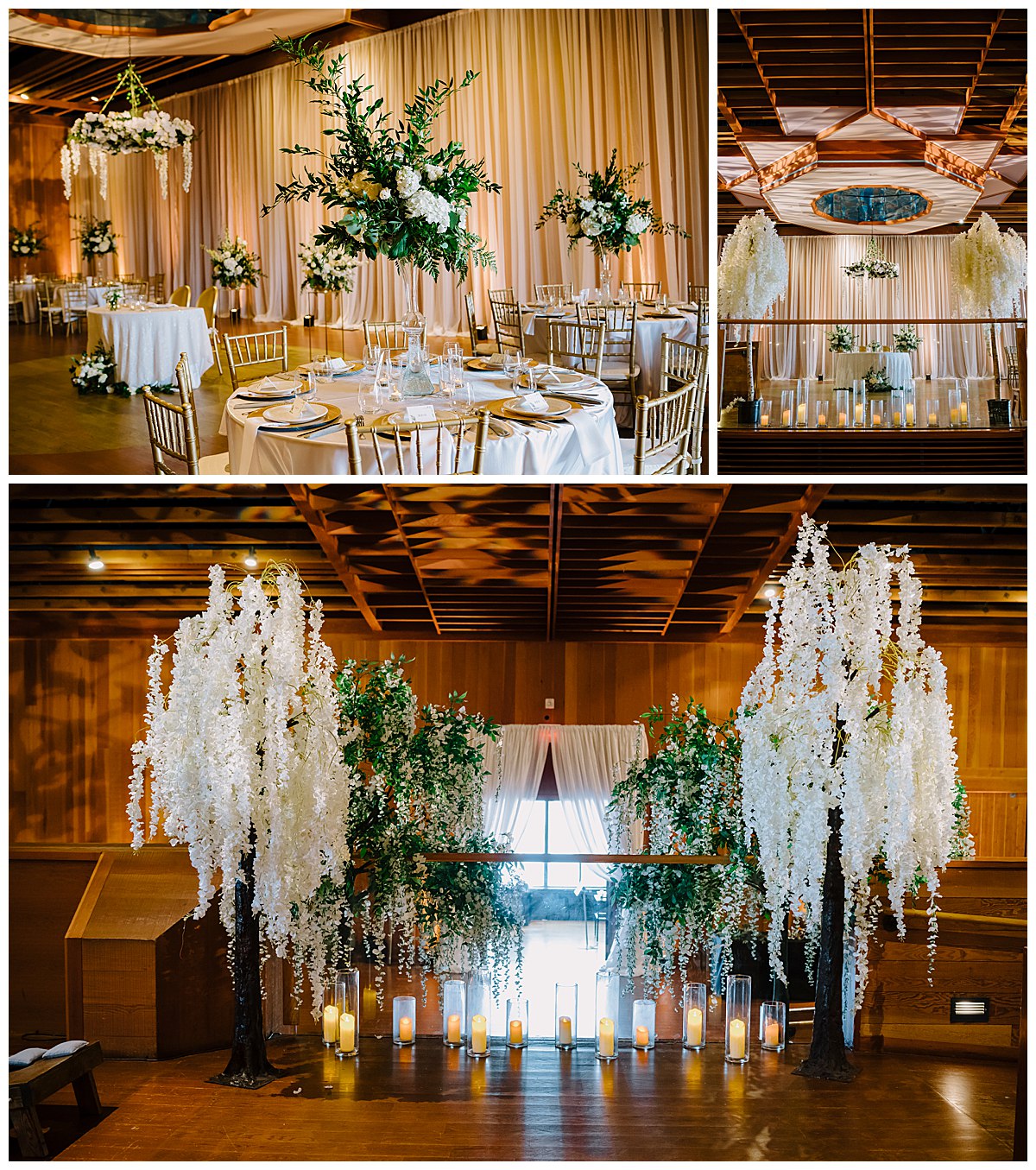 Join us in congratulating Yinan and Johnathan! Your timeless wedding was one for the ages.
Thank you to our creative partners for perfectly blending the couple's vision and traditions to create a memorable experience!
Photography: A Girl and A Camera Photography | @agirlandacamera
Venue: CuriOdyssey | @curiOdyssey
Lighting: Fantasy Sound Event Services | @fsesevents