Making the Most of Your Photo Booth
Photo booths are wonderful party add-ons that will help get your wedding guests mingling. With the help of props and backdrops, your Big Day will get even bigger! If you're thinking of having a photo booth at your wedding, there are many ways to make the most of your rental.
Let's start with location! Setting up your photo booth in the right spot at your party is key. Make sure it's out in the open as opposed to tucked away in a corner. In the same token, ensure that there are signs in place to let everyone know that there is fun to be had behind those velvet curtains.
Guests may be a little shy to approach the photo booth at first, so get the word out! Encourage your more outgoing party-goers to get in the booth and welcome others to tag along. Also, have your DJ or MC make an announcement to let everyone know where the booth is and that it's absolutely free of charge.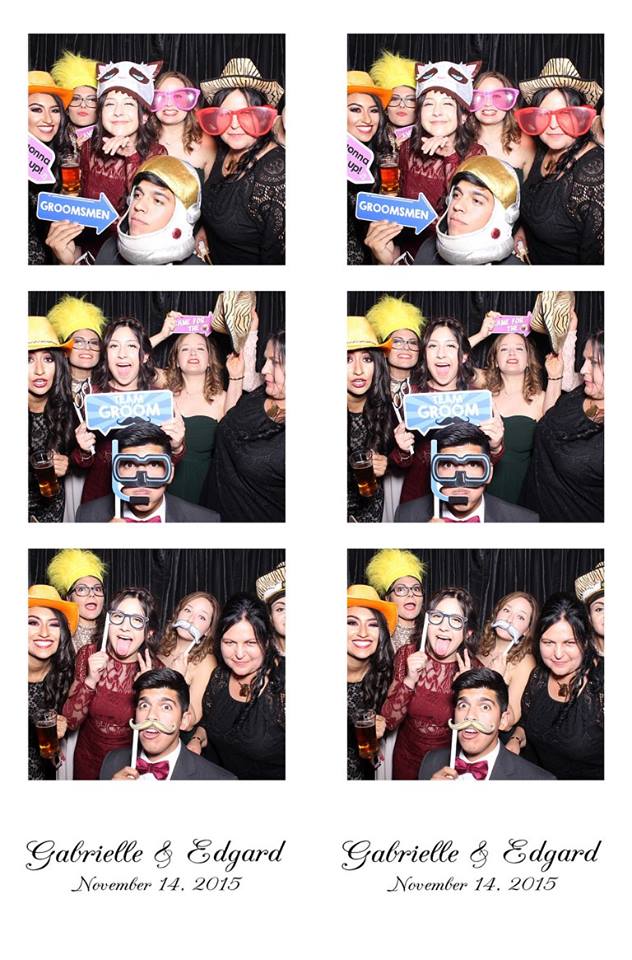 Additionally you'll want to think about how many guests will be attending your wedding. Couples planning larger weddings should consider renting two photo booths, which will help prevent long lines and allow guests to snap more pictures with the crowd.
Lastly, you can't have a photo booth without fun props and custom backdrops! Check with your vendor to learn about their customization options or get creative on your own! Perhaps you could roll out a red carpet for an old Hollywood-themed photo booth experience or show love to your favorite sports teams with footballs and foam fingers – the possibilities are endless!
Photo booths are pretty much a must-have to get the party going at your wedding. Your guests will enjoy creating memories that they can hold on to forever!
Proudly serving Bay Area Weddings for over twenty years, Fantasy Sound aims to be engaged couples' first stop- offering Disc Jockey, Videography, Event Lighting Décor and Wedding Planning services. They are fueled by great ideas paired with strong coffee, and will never turn down a piece of red velvet wedding cake.