How To: Select the Right Songs for your Playlist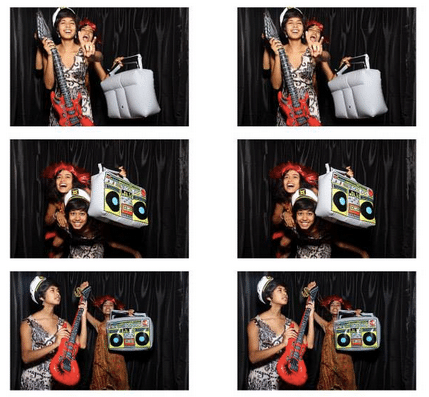 Your wedding will be one of the most memorable days of your life – doesn't it deserve a great soundtrack? Selecting songs for your wedding playlist can be lots of fun, but there are several guidelines that you should follow to ensure happy guests and a lively dance floor!
Sit down with your partner. Narrowing down your ideal playlist is not something to do alone. The day will be about you and your soon-to-be spouse, so it's important that you are both included on the decision! The last thing you want is to have your first dance to a song your other half can't stand.
Make a list of "Must Plays" and "Must-Not Plays." Can't imagine a wedding without your favorite Norah Jones song? Does the thought of the Cha Cha Slide make you cringe? Be sure you are keeping a list of your "musts" and "must nots" to give to the DJ to keep you and your guests happy.
Don't plan out the entire evening. So you have your lists of favorite (and not so favorite) songs in hand, but do keep in mind that your DJ is an expert at what he or she does. They are professionals at getting people on the dance floor and having fun, so let them work his magic throughout the night. We promise you won't be disappointed!
Discuss your choices with your DJ. If you're having trouble finding songs to agree on, get in touch with your DJ! They do this for a living, so they probably have some great suggestions for you and your beau to sort through.
Ask your guests. A popular trend is to include a line on the RSVP card where guests can write a song request for the wedding. This is a great way to get an idea of what your guests want to hear. That being said, don't feel obliged to give in to the requests for Gangnam Style or the Harlem Shake if that's not your thing.
When it comes down to it, your wedding playlist should be full of songs that make you and your partner smile. Remember – your guests are there to celebrate you and to have a great time, regardless of whether they love the songs you chose. Also, don't forget to take advantage of your most valuable resource: your DJ!
Proudly serving Bay Area Weddings for over twenty years, Fantasy Sound aims to be engaged couples' first stop- offering Disc Jockey, Videography, Event Lighting Décor and Wedding Planning services. They are fueled by great ideas paired with strong coffee, and will never turn down a piece of red velvet wedding cake.