Kirsten and Tobey's Glamorous Wedding at Casa Real
We gave you a sneak peek at Kirsten and Tobey's big day a few weeks back and we couldn't wait to share! This Casa Real wedding was unforgettable and we were delighted to be a part of their special day! Read on for all the juicy details…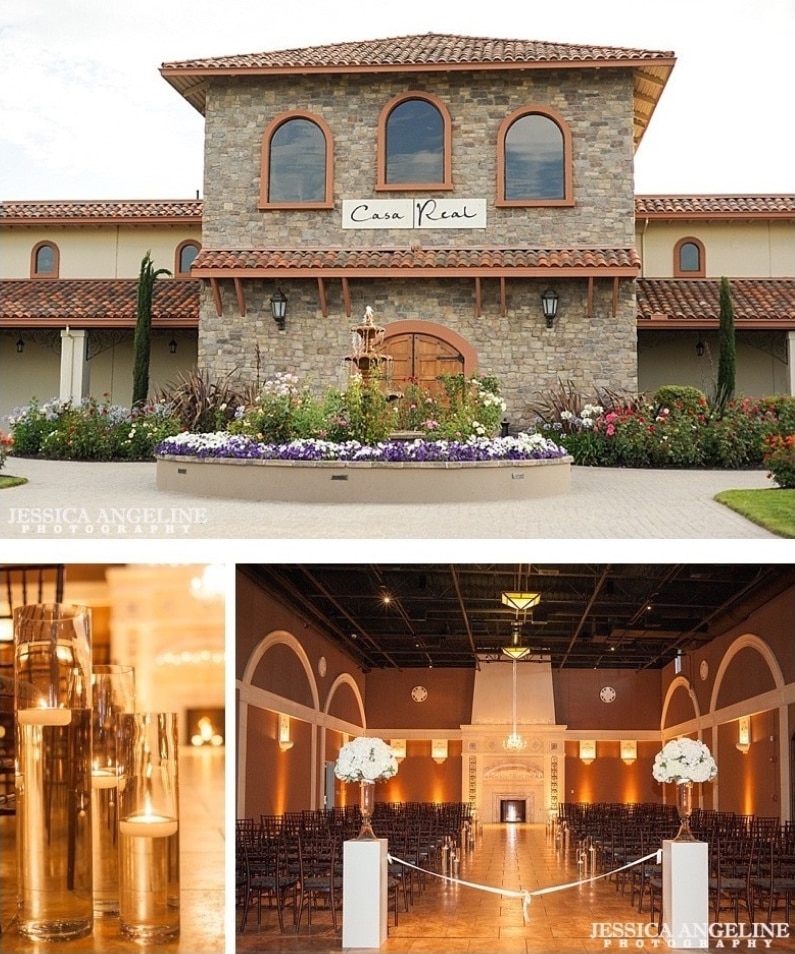 Elegant crystal chandeliers lit up Kirsten and Tobey's ceremony area, along with their delicate selection of floating candles in glass vases.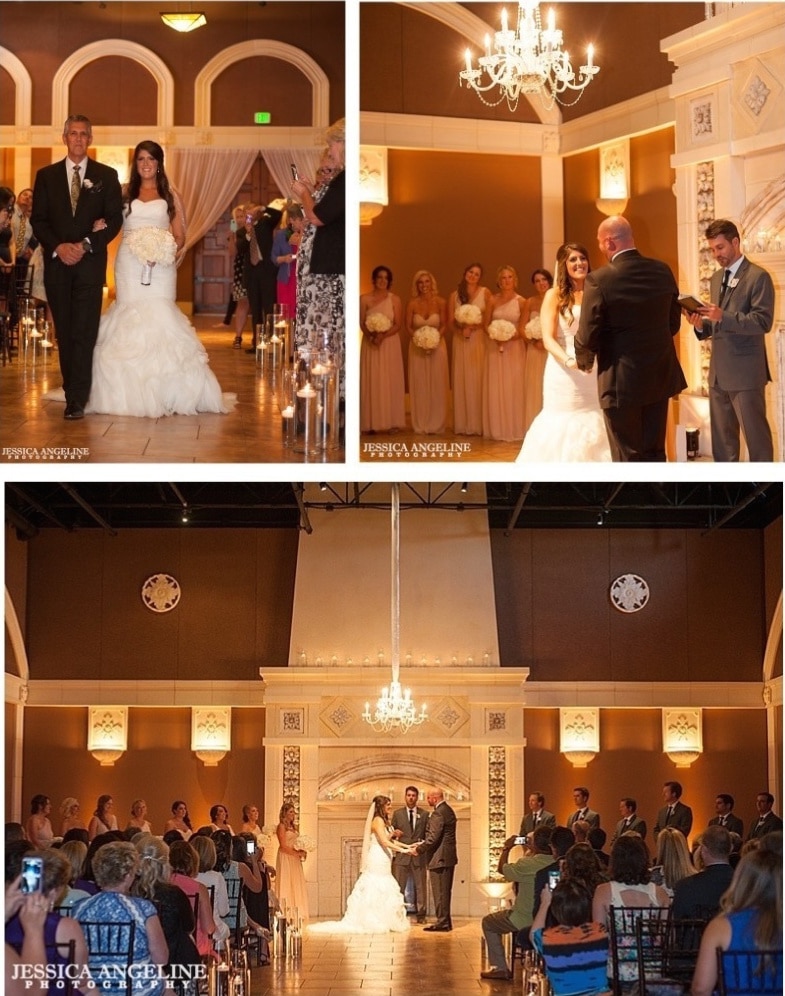 Crystal chandeliers also played a part in the reception, as did a soft GOBO print wash on the dance floor. Kirsten, Tobey, and their family and friends made great use of the dance floor (lots of happy, sore feet at the end of the night!) and we loved having the opportunity to DJ for them! Their playlist was on point and even the guest requests were lots of fun. 🙂
Congratulations to this incredible pair – you two are an inspiration to all and we wish you all the very best! Here's to you, Kirsten and Tobey!
Our deepest gratitude goes out to Jessica Angeline Photography today for sharing these awe-inspiring photos!
Proudly serving Bay Area Weddings for over twenty years, Fantasy Sound aims to be engaged couples' first stop- offering Disc Jockey, Videography, Event Lighting Décor and Wedding Planning services. They are fueled by great ideas paired with strong coffee, and will never turn down a piece of red velvet wedding cake.