Looking Ahead at 2022 Wedding Trends
It's here, it's here! The New Year is here and, with it, we're welcoming a whole slate of 2022 wedding trends fresh for the picking. For our fellow industry pros, you're well aware that we're in for a busy year. And for the engaged couples out there, you're probably in the thick of wedding planning for your 2022 or 2023 wedding.
It's true — as an industry, we're still catching up from the countless postponements from the pandemic. Social distancing and restrictions on traveling and mass gatherings had put a damper on many wedding plans. However, with new knowledge about how to mitigate risk and manage COVID-19, weddings are back in full swing again!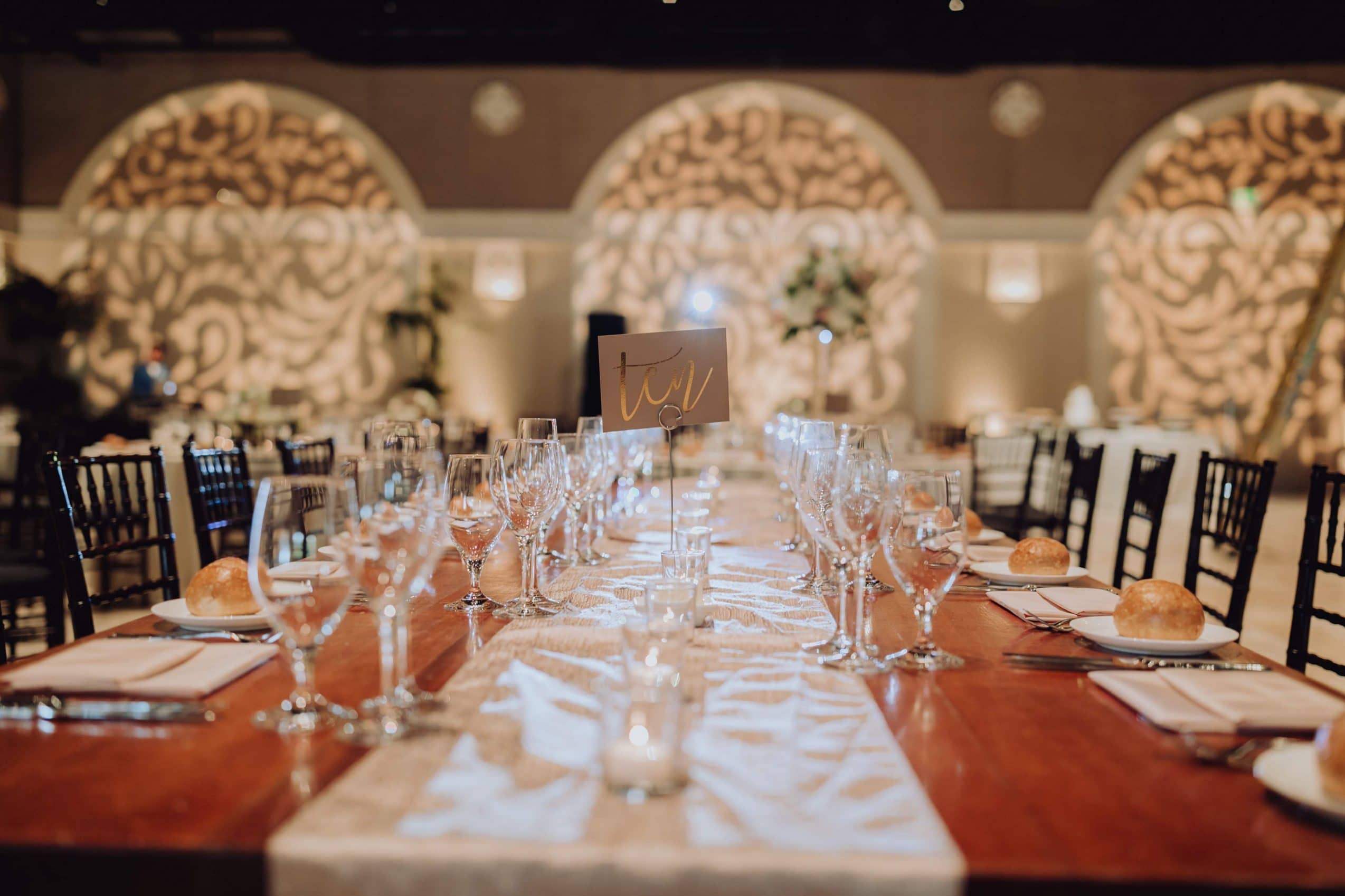 Let's dive into the 2022 wedding trends to know this year…
If you are getting married, involved in planning your friend's wedding, or simply curious about what's on the horizon for weddings in 2022, we've got you covered. We're giving you a lowdown on the hottest 2022 wedding trends that will dominate the scene this year and beyond.
Luxury meets comfort
This year, expect many engaged couples to keep the celebration to pared-down perfection! While classic black-tie weddings are definitely here to stay, events will be slightly less formal. Weddings in 2022 will exude a casual, elegant vibe and have a more inviting atmosphere. Think cocktail-style parties with posh food trucks in the vicinity, and the like.  
Multiple-day celebrations
As we return to in-person gatherings, it comes as no surprise that engaged couples are putting extra effort into ensuring they create wonderful memories with loved ones at their wedding. As a result, many are planning multi-day experiences to make the most of their celebrations. This gives them more time to mingle and catch up with all of their favorite people outside of the event proper. It also allows them to space out meetings with guests and avoid mass gatherings with too many people.
Domestic destination weddings
Travel continues to be tricky as many countries have adopted stringent requirements for entry and tourism. Thus, you can expect more and more couples to explore beautiful, otherworldly destinations within the country for their celebrations. Not only is it more cost-effective, but it's also more accessible for guests who are apprehensive of air travel. And this way, everyone can still enjoy some well-deserved respite from daily life without the hassle of international travel.  
Weekday nuptials
Weekday weddings have been on the rise in recent years, and they will continue to be prevalent in the coming year due to increased demand. As restrictions loosen up, more and more vendors and venues have found themselves fully booked for weekends through 2022, and even into 2023. Weekday weddings are a great way to avoid traffic or crowds that often swell during the weekends. Not to mention, many couples are impatient to finally tie the knot and a weekday celebration can make it happen!
Countryside vibe
In need of a wedding theme idea? Many couples are finding inspiration from the hit Netflix series, Bridgerton. Expect trailing wisteria, Georgian wedding venues, personalized wax seals, and regency blue color palettes to abound in the wedding scene this coming year. And it comes as no surprise as, after over a year of lockdowns, couples are craving refreshing, outdoorsy weddings.
Technology-infused weddings
Livestreaming, online RSVPs, and QR codes that direct guests to the wedding website: These are just a few of the ways technology is incorporated into this year's weddings. While quarantine restrictions are loosening in most states, travel may still not be possible or safe for everyone you want at your wedding, whether for health or other reasons. In 2022, couples are embracing technology to bridge the gaps!
These six trends are transforming the industry and the way we plan weddings, so keep an open mind as you embark on the next chapter of your journey to the aisle. Whether you're nearly there or you're just starting out, consider how these trends can influence your big day for the better!
Curious to know more about design and experiential trends to make your wedding day unforgettable? We've got you covered. Reach out and let us show you how our lighting & entertainment services can provide you with the modern, on-trend celebration of your dreams.