Designing a wedding involves many moving pieces to ensure all of the décor comes together for a cohesive theme. From florals and furniture to centerpieces and signage, a lot goes into your picture-perfect day! Yet, event drapery is often overlooked despite the many benefits it can add to your celebration.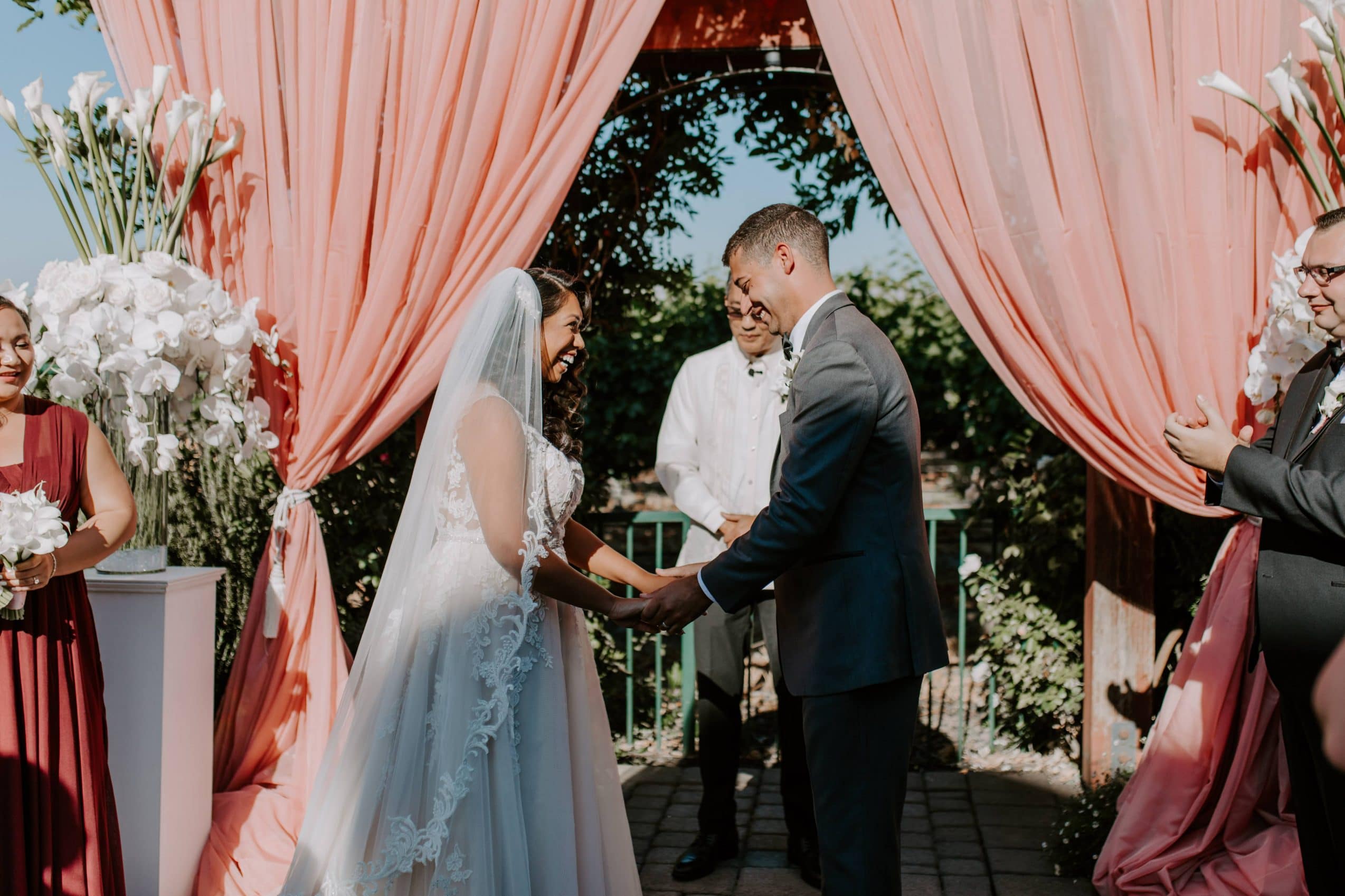 So what's so great about event drapery?
Great question. Here are four reasons to enhance your wedding design with drapery!
Set apart distinct spaces.
Step into a cavernous ballroom and it can feel pretty intimidating, knowing you have to fill that space with décor! But with event drapery, one large space can become several smaller spaces — all it takes is some simple rigging (which our specialists handle). Create a hospitality space filled with amenities, a dessert area with sweet treats, or an open-air photo booth with all the fixin's. Drapery opens up unlimited possibilities for how your space can look and feel on the big day.
Cover up unsightly fixtures.
Even the most beautiful venues have certain fixtures that are better left unseen. Support poles, beams, wall hangings, and other onsite features can take away from your wedding's design theme. Fortunately, drapery can conceal most* of them so they don't show up as ugly photobombers in the back of your wedding pictures.
*We say most because fire extinguishers, alarms, sprinklers, and exit signs can not—and should not—be covered by anything. The same goes for anything near an open flame.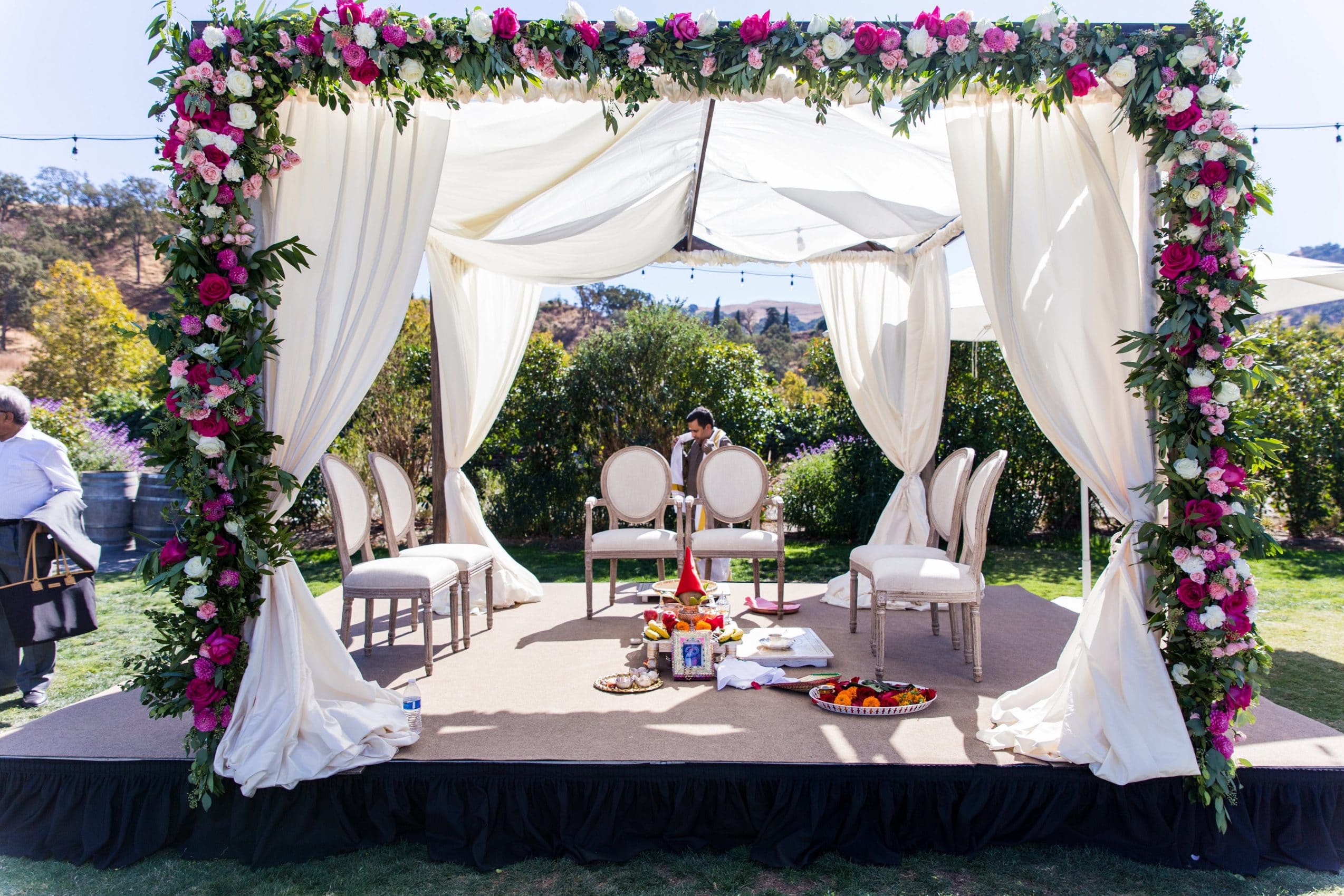 Add texture to the design.
Design isn't just about aesthetics; it's about creating a certain atmosphere for your guests. Your goal is to engage all the senses — delicious smells (and tastes) from the caterers, enjoyable music from the DJ, and allllllll the pretty details to see. Texture brings the all-important sense of touch into the picture, adding an extra dimension to your wedding design. Sequins, satin, taffeta — every texture offers a unique feel to your space, so let's get creative!
Create the desired ambiance.
Event drapery has the power to transform a space and create the perfect ambiance to match your décor. Looking for a soft and airy look? Consider flowy chiffon drapery in white, blush, or natural tones. More of a deep, dark, and moody vibe? Opt for velour in black or jewel tones. Want a glam feel for your big day? Try out satin, silk, or even brocade drapery to do it big. Needless to say, there's a drape style for every wedding style — all you have to do is ask.
Event drapery is the versatile addition every wedding needs!
Ready to learn how drapery can enhance your celebration? Check out our gallery for inspiration and give us a ring at 800.660.3735 to schedule a free Design Meeting!