Wedding Planning 101 for Newly Engaged Couples
Congrats on your engagement! You're on cloud nine, and nothing can bring you down. With an announcement on the horizon, you can expect friends to ask about the big day. But before getting overwhelmed with questions, start with the basics. The wedding journey may be long, but there are plenty of tasks to do upfront to ensure a smooth planning experience. 
And if you need guidance with your wedding planning, here are five foundational steps to ease into the process and set your celebration up for success.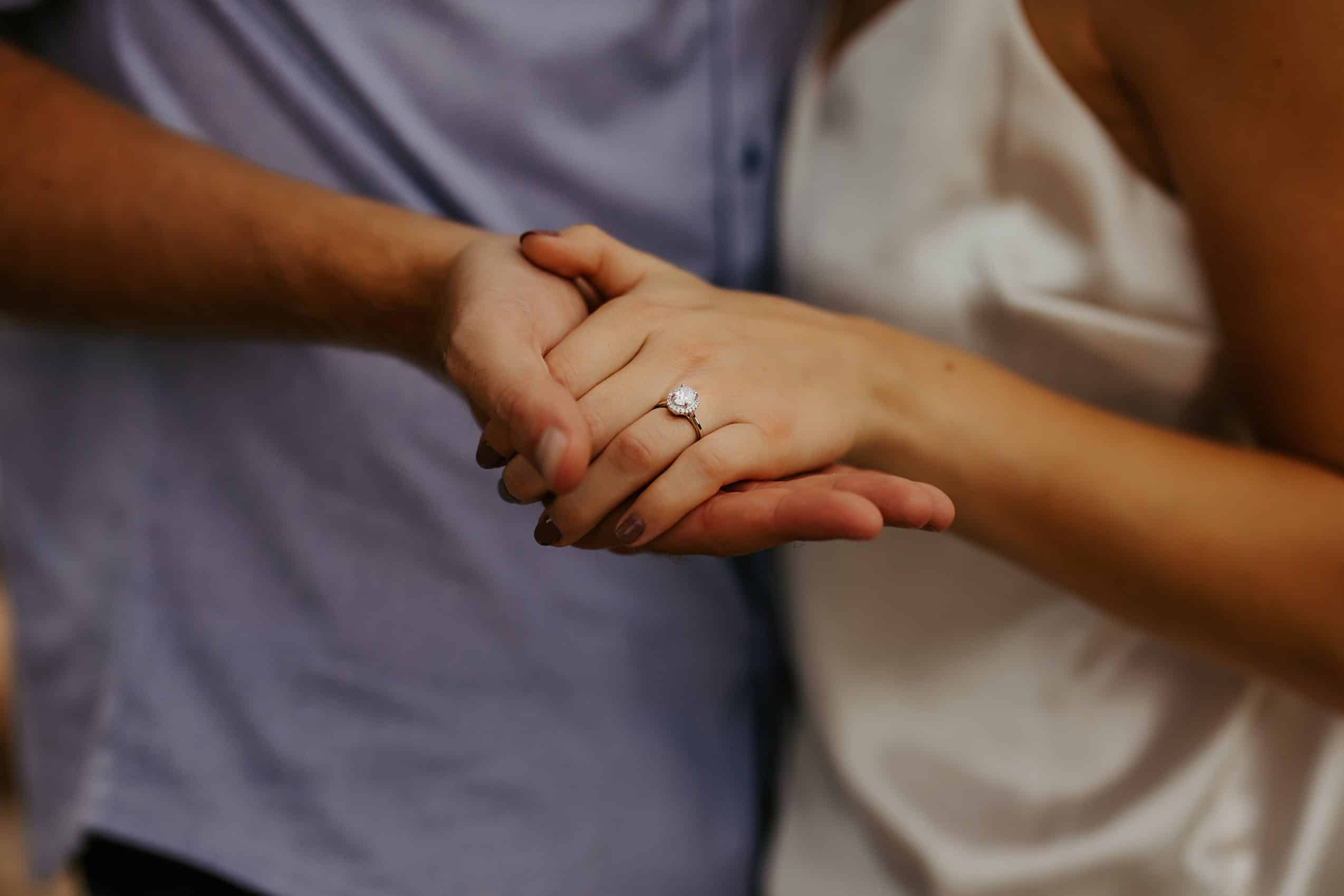 Create a wedding checklist
Establish a wedding checklist to organize your priorities. Like a map, a to-do list will ensure you attend to time-sensitive factors, such as venues, photography, and catering. 
Typically, wedding priorities include the following:
Setting a budget
Researching & touring venues
Exploring entertainment options
Getting clear on the guest list
Selecting cuisine
Interviewing wedding planners
A spending plan will provide clear expectations for executive decisions on your must-haves, like décor and catering. Set aside time to discuss a budget with your partner and families (or any others who plan to contribute). Although it may feel like an awkward conversation, communication is essential for a seamless event.
Also, remember to relax and soak in all the excitement! You're only engaged once, so you be sure to enjoy it.
Select a date with your S.O.
Before reaching out to venues and vendors, set a date for your special day. A wedding date will allow you to secure your dream venue before it gets booked. Many event spaces, caterers, and photographers may have limited availability as they can be booked out a year (or more!) in advance, so try to be patient and flexible.  
As you explore dates, consider your favorite seasons. According to a 2021 wedding study, summer and early autumn are popular wedding seasons. As for days of the week, Saturdays are also typical for ceremonies, so if you want to avoid competing for venues and vendors, opt for a weekday during an off-season. 
Plan with your partner and families
Coordinating a full-scale event is no easy feat; it takes a team. Rather than balancing the responsibilities on your shoulders, involve your partner and both of your families. Not only will you reduce overwhelm, but you can enjoy the planning experience more. 
Designate time in your calendars to target your to-do list together. Here, you can focus on pressing priorities, communicate your must-haves, and delegate tasks accordingly. For instance, you can handle the flower arrangements while your other half schedules venue tours. 
Contact family members and friends about hotel reservations and flight details if you're planning a destination wedding. Chances are they will be ecstatic to help bring your wedding vision to life. Having all-hands-on-deck takes the pressure off and allows you to soak in this special time with those you love.
Determine your priorities
What elements are essential for your celebration? Every couple has something unique they set their sights on. For example, foodies may spend more on cuisine, whereas couples who value memories may allocate more of their budget to a photographer. Explore your preferences, so you can implement them into your big day. 
While focusing on your priorities is vital, many wedding professionals suggest searching for photographers and venues before catering, rental companies, and hair/makeup stylists. You'll want to get the big pieces out of the way first.
Attend to additional wedding details
Once you've made headway on your wedding checklist, it's time to review other important factors, like your wedding party and style. Your wedding party may include friends and family, but consider who can best support you and accomplish duties during the planning process. Also, discuss the wedding party size with your partner before letting anyone else know.
As for style, Pinterest and Instagram are excellent for gaining inspiration. You can create a Pinterest board to better envision your dream wedding. There are also plenty of online tools to organize the main event, like Google Docs and Notion. In addition, The Knot offers valuable resources, from checklists and style quizzes to wedding budget planners.
Finally, it's time to delegate. You can't do everything on your own! When bringing your vision to life, it's important to know when to ask for help. That's where wedding planners come in. They coordinate everything from start to finish, so you can ease into the day and enjoy the magic.
A beginner's guide to wedding planning   
While planning your special day may feel overwhelming, don't let the details stress you out. Unexpected things will happen. However, you only get one chance to experience a blissful engagement with your partner, so enjoy it! You're getting married to your best friend, and the wedding is just a celebration to honor that. So make it worthwhile as you begin the next chapter of your lives together.